Team > Jun. Prof. Dr. Valentina Serreli
Overview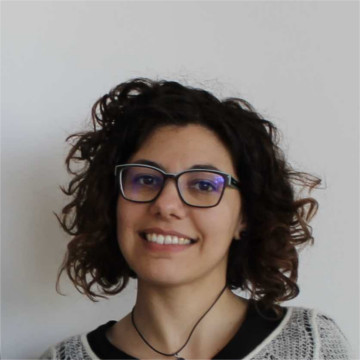 Jun. Prof. Dr. Valentina Serreli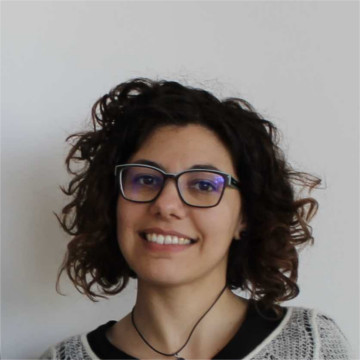 Faculty of Languages and Literatures
Chair of Arabic Studies
---
I am Junior Professor of Arabic Studies at the Faculty of Languages and Literature since April 2017. I hold a joint PhD from the University of Sassari (Italy) and the University of Aix-Marseille (France) and my research interests revolve around the culture, society and sociolinguistics of the Arabic-speaking world.
My doctoral thesis 'Society, language and ideologies in the oasis of Siwa (Egypt). Listening to peo-ple's voices' was awarded a dissertation prize by the University of Aix-Marseille in 2017 and shortlisted among the ten finalists of the Joshua Fishman Award 2018.
Academic CV
2020: Positive mid-term evaluation
Since 2017: Assistant Professor of Arabic Studies, University of Bayreuth
2016 – 2017: Research fellow, IREMAM, University of Aix-Marseille
2016 – PhD : Joint Degree in Linguistics and Arabic studies, University of Sassari and University of Aix-Marseille
2015 – Visiting scholar, American University in Cairo
2011 – MA in Arabic and Middle Eastern studies, Ca' Foscari University of Venice.
2008 – BA in Linguistic Mediation, University of Sassari.
Memberships
Since 2019 – Member of the Cluster of Excellence Africa Multiple
Since 2018 – DAAD
2017/2019 – Deputy Gender and Diversity Representative, BIGSAS – Bayreuth
Since 2017 – Senior Fellow, BIGSAS – Bayreuth
Since 2017 – Member, IAS – Bayreuth
Since 2017 – Member, AIDA (Association Internationale de Dialectologie Arabe)
Scholarships, Grants, Awards
2018: Shortlisted among the ten finalists of the "Joshua Fishman Award 2018"
2017: Award for the PhD Dissertation by the University of Aix-Marseille "Prix de thèse AMU 2016"
2013/2014: Grants from the IREMAM and the University of Sassari for field research in Siwa oasis (Egypt)
2012/2014: PhD scholarship from the University of Sassari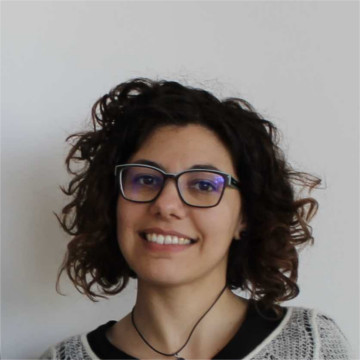 Faculty of Languages and Literatures
Chair of Arabic Studies
---
I am interested in the study of language as a social practice.
My dissertation falls within the field of Linguistic Anthropology. The study is based on extensive ethnographic fieldwork aimed at describing the complex relationships between people, culture, language and identity and their evolution in a period of rapid social change.
My current research is in the field of multilingualism and language contact and concerns the analysis of actual linguistic behaviour of native and non-native Arabic speakers in Siwa Oasis.
Research Topics
Arabic Sociolinguistics
Language attitudes and ideologies
Language and identity
Multilingualism and language contact
Regional
Siwa Oasis (Egypt)
Egypt
MENA region
Current Projects
Current Events
Symposium "Intersectional Interrogations of Reproductive Health for Women from Africa and its Diasporas" (May 2021)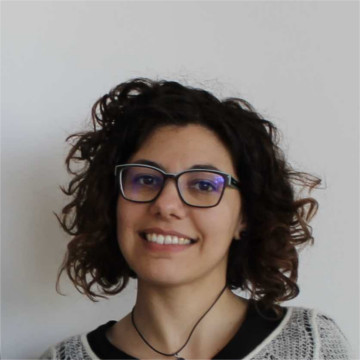 Faculty of Languages and Literatures
Chair of Arabic Studies
---
Publications
2019
Serreli, Valentina
Identity work through language choice in the Siwa Oasis : The exploitation and iconization of S ...
in Language & Communication volume 68 (2019) . - page 28-36
doi:10.1016/j.langcom.2018.10.012 ...

Serreli, Valentina
Perceptual Dialectology of Egypt : A View from the Berber-Speaking Periphery
Studies on Arabic Dialectology and Sociolinguistics : Proceedings of the 12th AIDA Conference
Aix-en-Provence : Institut de recherches et d'études, 2019
doi:10.4000/books.iremam.3878 ...

2018
Serreli, Valentina
Contact-induced change from a speakers' perspective : A study of language attitudes in Siwa
Arabic in Contact
Amsterdam : John Benjamins Publishing Company, 2018. - page 350-368 . - (Studies in Arabic Linguistics; 6)
doi:10.1075/sal.6.18ser ...

Serreli, Valentina
Globalization in the periphery : Arabization and the changing status of Siwi Berber in the oasi ...
in Sociolinguistic Studies volume 12 (2018) issue 2, Special issue. - page 231-250
doi:10.1558/sols.35565 ...

Serreli, Valentina
Language and identity in Siwa Oasis : Indexing belonging, localness, and authenticity in a smal ...
Identity and Dialect Performance : A study of Communities and Dialects
London, UK : Taylor & Francis Ltd, 2018. - page 226-242 . - (Routledge studies in language and identity)

2017
Serreli, Valentina
Sentimenti di identità e appartenenza dei berberi egiziani di Siwa
in Afriche e Orienti (2017) issue 2. - page 53-70

2016
Serreli, Valentina
Society, Languages and Ideologies in the Oasis of Siwa (Egypt) : Listening to people's voices. ...
Aix-Marseille, 2016
(dissertation, 2016, )

2015
Serreli, Valentina
"Zay Ɂummik zay mratik" : berbère et arabe dans les représentations des locuteurs d'une double ...
in Revue des Études Berbères (2015) . - page 133-145
http://reb.centrederechercheberbere.fr/tl_files/do ...

2011
Serreli, Valentina
Language attitudes in Siwa (Egypt): a sociolinguistic investigation
Venezia, 2011
(master's thesis, 2011, )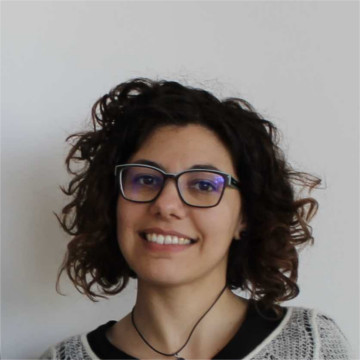 Faculty of Languages and Literatures
Chair of Arabic Studies
---
Jun. Prof. Dr. Valentina Serreli
Juniorprofessur für Arabistik
Universität Bayreuth
Building: GW I
Room: 1.04
Universitätsstraße 30
D-95447 Bayreuth
Telephone: +49 (0)921 / 55-3554
E-Mail: valentina.serreli@uni-bayreuth.de