Team > Jun.-Prof. Dr. Valentina Serreli
zurück zur Übersicht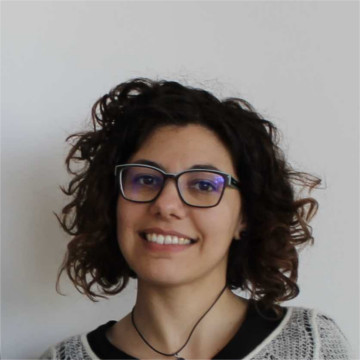 Jun.-Prof. Dr. Valentina Serreli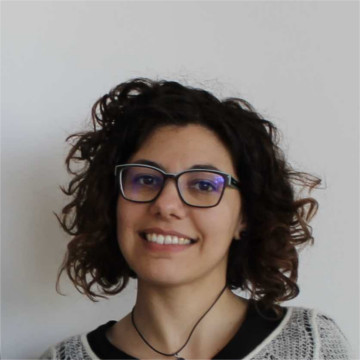 Sprach- und Literaturwissenschaftliche Fakultät
Arabistik
---
Seit April 2017 habe ich die Juniorprofessur für Arabistik inne, welche an der Sprach- und Literatur-wissenschaftlichen Fakultät angesiedelt ist. Ich promovierte im Rahmen einer Cotutelle (bi-nationale Promotion) an der Universität Sassari (Italien) und der Universität Aix-Marseille (Frank-reich) und mein Schwerpunkt liegt auf der Erforschung von Kultur, Gesellschaft und Soziolinguistik der arabischen Welt.
Meine Doktorarbeit mit dem Titel 'Society, language and ideologies in the oasis of Siwa (Egypt). Listening to people's voices' wurde 2017 mit einem Dissertationspreis der Universität Aix-Marseille ausgezeichnet und war unter den zehn besten Arbeiten, die für den Joshua Fishman Award 2018 nominiert waren.
Academic CV
2020 : Positive Zwischenevaluation der Juniorprofessur
Seit 2017: Juniorprofessorin für Arabistik, Universität Bayreuth
2016-2017: Research fellow, IREMAM, University of Aix-Marseille
2016 – PhD: Joint Degree in Linguistics and Arabic Studies, University of Sassari and University of Aix-Marseille
2015 – Visiting scholar, American University in Cairo
2011- MA in Arabic and Middle Eastern studies, Ca' Foscari University of Venice.
2008- BA in Linguistic Mediation, University of Sassari.
Mitgliedschaften
Seit 2019 – Member of the Cluster of Excellence Africa Multiple
Seit 2018 – DAAD
2017 – 2019 – Deputy Gender and Diversity Representative, BIGSAS – Bayreuth
Seit 2017 – Senior Fellow, BIGSAS – Bayreuth
Seit 2017 – Member, IAS – Bayreuth
Seit 2017 – Member, AIDA (Association Internationale de Dialectologie Arabe)
Stipendien und Auszeichnungen
2018: Nominiert unter den zehn besten Dissertationen für den "Joshua Fishman Award 2018"
2017: Auszeichnung der Dissertation durch die Universität Aix-Marseille "Prix de thèse AMU 2016"
2013/2014: Förderung durch das IREMAM und die Universität Sassari für Feldforschung in der Oase Siwa (Ägypten)
2012/2014: Promotionsstipendium der Universität Sassari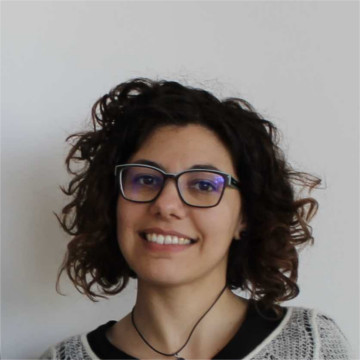 Sprach- und Literaturwissenschaftliche Fakultät
Arabistik
---
Mein Interesse gilt dem Studium der Sprache als einer sog. social practice und so ist meine Dissertation im Bereich der Linguistischen Anthropologie verortet. Der Studie liegt eine umfangreiche ethnographische Feldforschung zugrunde, mit der das Ziel verfolgt wird, die komplexen Beziehungen zwischen Volk, Kultur, Sprache und Identität zu beschreiben und die Wechselwirkung dieser Beziehungen zu einem Zeitpunkt des gegenwärtigen Gesellschaftswandels zu erforschen.
Meine aktuelle Forschung liegt im Bereich Mehrsprachigkeit und Sprachkontakt und konzentriert sich auf die Analyse des tatsächlichen Sprachverhaltens der Sprecher in der Oase Siwa.
Thematische Schwerpunkte
Arabische Soziolinguistik
Spracheinstellungen und Sprachideologie
Sprache und Identität
Mehrsprachigkeit und Sprachkontakt
Regionale Interessen
Oase Siwa (Ägypten)
Ägypten
Region MENA
Forschungsprojekte
Veranstaltungen
Symposium "Intersectional Interrogations of Reproductive Health for Women from Africa and its Diasporas" (May 2021)
International Conference "Arabic in Africa: Historical and Sociolinguistic Perspectives" (April 2023)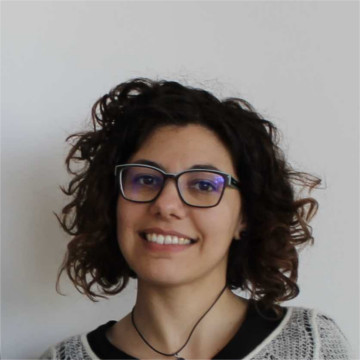 Sprach- und Literaturwissenschaftliche Fakultät
Arabistik
---
Publikationen
2021
Serreli, Valentina; Schiattarella, Valentina
Siwa Oasis
In: Oxford Bibliographies (2021)
doi:10.1093/OBO/9780199846733-0223 ...

2019
Serreli, Valentina
Identity work through language choice in the Siwa Oasis : The exploitation and iconization of S ...
In: Language & Communication Bd. 68 (2019) . - S. 28-36
doi:10.1016/j.langcom.2018.10.012 ...

Serreli, Valentina
Perceptual Dialectology of Egypt : A View from the Berber-Speaking Periphery
Studies on Arabic Dialectology and Sociolinguistics : Proceedings of the 12th AIDA Conference
Aix-en-Provence : Institut de recherches et d'études, 2019
doi:10.4000/books.iremam.3878 ...

2018
Serreli, Valentina
Contact-induced change from a speakers' perspective : A study of language attitudes in Siwa
Arabic in Contact
Amsterdam : John Benjamins Publishing Company, 2018. - S. 350-368 . - (Studies in Arabic Linguistics; 6)
doi:10.1075/sal.6.18ser ...

Serreli, Valentina
Globalization in the periphery : Arabization and the changing status of Siwi Berber in the oasi ...
In: Sociolinguistic Studies Bd. 12 (2018) Heft 2, Special issue. - S. 231-250
doi:10.1558/sols.35565 ...

Serreli, Valentina
Language and identity in Siwa Oasis : Indexing belonging, localness, and authenticity in a smal ...
Identity and Dialect Performance : A study of Communities and Dialects
London, UK : Taylor & Francis Ltd, 2018. - S. 226-242 . - (Routledge Studies in Language and Identity)

2017
Serreli, Valentina
Sentimenti di identità e appartenenza dei berberi egiziani di Siwa
In: Afriche e Orienti (2017) Heft 2. - S. 53-70

2016
Serreli, Valentina
Society, Languages and Ideologies in the Oasis of Siwa (Egypt) : Listening to people's voices ...
Aix-Marseille, 2016
(Dissertation, 2016, )

2015
Serreli, Valentina
"Zay Ɂummik zay mratik" : berbère et arabe dans les représentations des locuteurs d'une do ...
In: Revue des Études Berbères (2015) . - S. 133-145
http://reb.centrederechercheberbere.fr/tl_files/do ...

2011
Serreli, Valentina
Language attitudes in Siwa (Egypt): a sociolinguistic investigation
Venezia, 2011
(Masterarbeit, 2011, )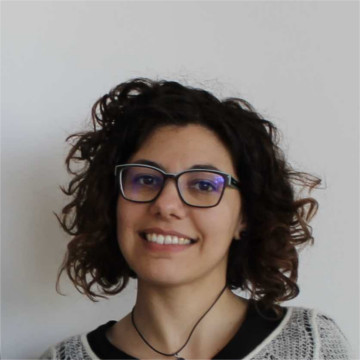 Sprach- und Literaturwissenschaftliche Fakultät
Arabistik
---
Jun.-Prof. Dr. Valentina Serreli
Juniorprofessur für Arabistik
Universität Bayreuth
Gebäude: GW I
Raum: 1.04
Universitätsstraße 30
D-95447 Bayreuth
Telefon: +49 (0)921 / 55-3554
E-Mail: valentina.serreli@uni-bayreuth.de